MacGathering & SoHo Tech Show, LA 2006 • Mac Jeopardy
On Saturday evening, after the show floor closes, we'll have some social time and...
Mac Jeopardy!
   with host René Auberjonois
but first...
The First-Ever Mac Jeopardy Questions & Answers Contest
We need a lot of answers and questions to pull of three or more games of Mac Jeopardy, so we've put out a call for help from Mac users around the world. If you're reading this because you'll be attending the show, ignore this contest part. :)
If you've got some good trivia knowledge, we invite you to help us out. Please submit your trivia in Jeopardy game format: answer, then question. Be sure to cite your source so we can verify the fact. If we can't verify it we can't use it. Email Bruce to submit your trivia.
and then the game... 
About the Game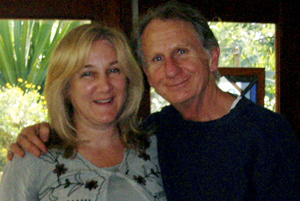 Yes, it's true: René Auberjonois is our game show host! René has won a Tony award for his role in Coco on Broadway, was a favorite of ours as Clayton Endicott III on Friday night TV in Benson, stared as Father Mulcahy in M*A*S*H*, has been Chef Louis -- a cartoon character in The Little Mermain, played as several Smurfs, took on all types of forms as Odo on Deep Space Nine, is now entertaing us on the brilliant Boston Legal, among many, many other roles — and is now playing the role of game show emcee just for us!
Contestants will be selected from the audience.
(Please don't ask to be selected.)
This event is being created by and produced in part by Apple Consultant Bruce Brown. (Thank you, Bruce, for this fantastic contribution.)
We'll announce the rules and introduce you to our judges at the game.
This event is free and open to all levels of ticket-holder.
The theater seat 157 people.
Want to cram for the game so you can win the prizes and impress your friends?
Here are a few good resources, and yes, we're read them and may use them to write questions:
The Cult of the Mac by Leander Kahney, published by the really cool folks at No Starch Press.
The Cult of the iPod by Leander Kahney, published by the really cool folks at No Starch Press.
Apple Confidential 2.0 — The Definitive History of the World's Most Colorful Company
by Owen W. Linzmayery, published by the really cool folks at No Starch Press.

~ ~ ~ ~ ~ ~ 
We will be using LearningWare's hardware and Gameshow Pro software to create and run our game. We were working hard to put together our games and even build our own lockout buzzers. With LearningWare's game software and buzzer systems, that part is all done for us now.
This page was last updated May 2006.