Sinbad, the geek — Wisdom from the 2005 MacGathering Keynote


Animation ©2006 Mike Browne; Words ©2005 Sinbad; All rights reserved
If you enjoyed this, please download a copy to share.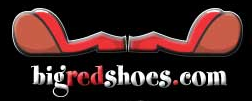 About this video:
Sinbad was animated by the brilliant Mike Browne creator of Dinky TV, the brain behind BigRedShoes.com.
(If you're looking for someone to animate a character for you, Mike's your man.)
Sinbad's words are from his 2005 Keynote, presented at the last MacGathering.
Sign up for show alerts
Are you interesting in attending the MacGathering/SoHo Tech Show? If you think you'd join us in LA May 19-20, we invite you to sign up for simple emails as the show take shape and when registration opens. Sign up for our mailing list.
This page was last updated on Saturday, April 15, 2006 at 12:14 AM. -- Visitor Count: 7269