Photos from the 2006 MacGathering
Thanks to Chuck Behrman, Thomas Ritter, Alex bellanger, and Glen Terry for taking photos for us.
••• Check out our Seminar Photos too •••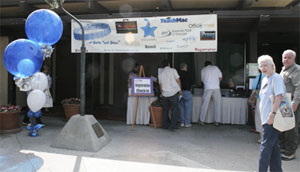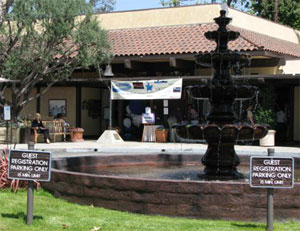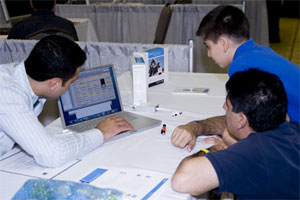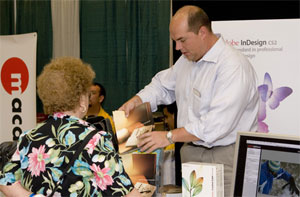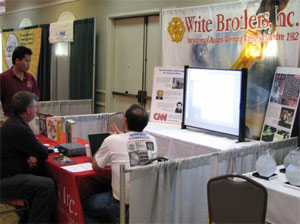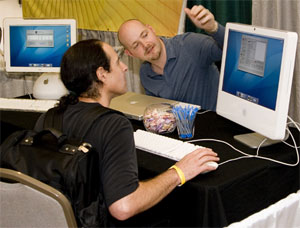 Fixamac's
John Goodchild, programmer of Printer Setup Repair (and more).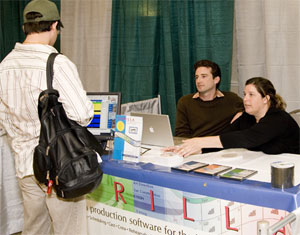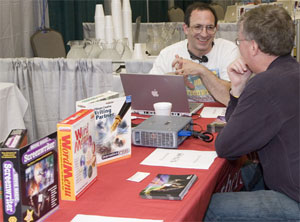 Write Brothers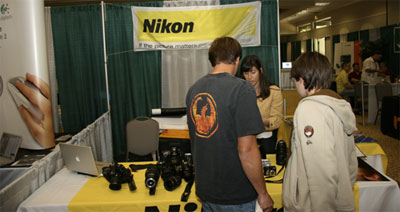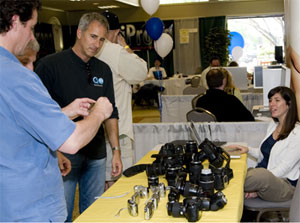 Elgato; your Mac's alternative to Tivo.
Melrose Mac
's booth never made it but they brought G5s, their knowledge, and set up a place for everyone to try out all sorts of software.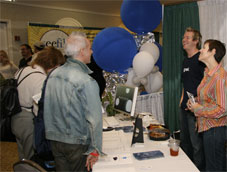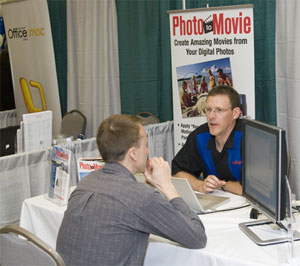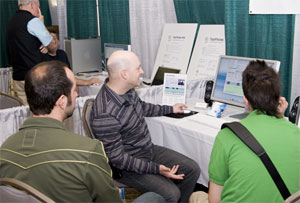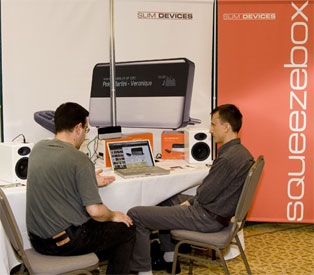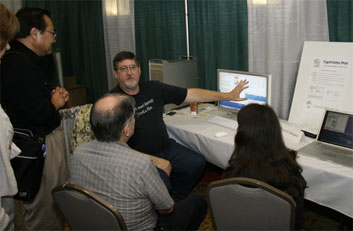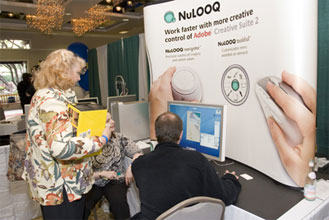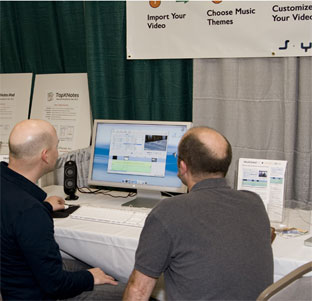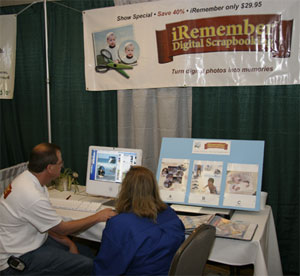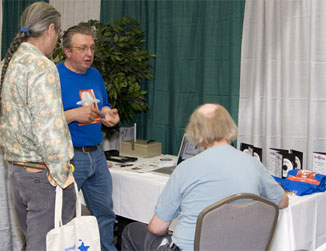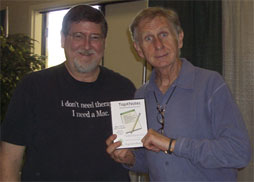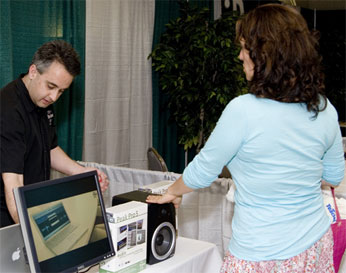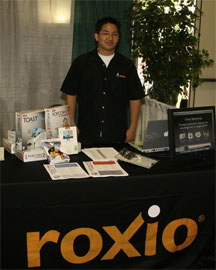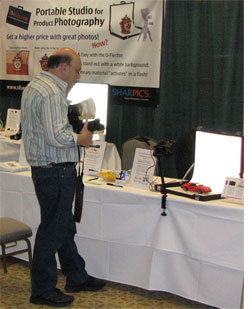 Sharpics
was a hit with the public premier of their ground-breaking
Portable Object Photography Studio
.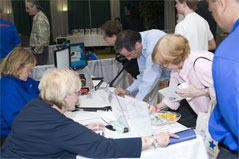 Oceanside Photo & Telescope (OPT)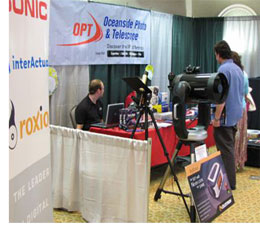 People loved discovering the world of Astronomy on their Mac or PC. Not to mention the deals on digital cameras!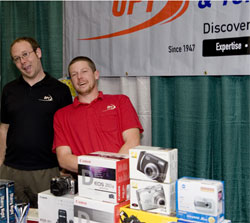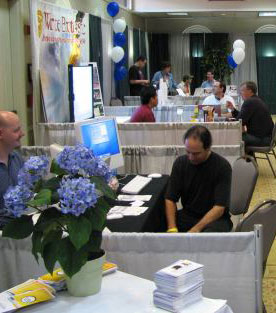 Microsoft's Mac Business Unit
came down - with folks who are part of creating the next version of Office!
(We just didn't get enough photos.
)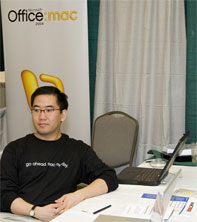 RadTech premiered its new solar backpack and also brought its full line of iPod and PowerBook/MacBook cases and such.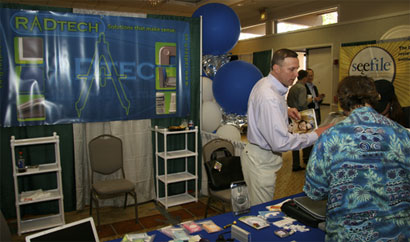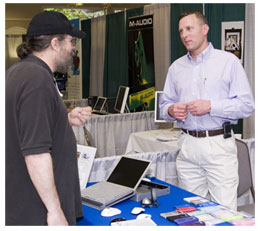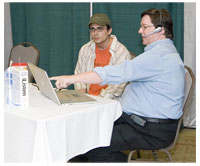 In the MacSpeech booth, attendees had private lessons to learn how to use iListen, to start talking instead of typing.
This page was last updated May 2006.