Some scenes from the 2005 MacGathering's Exhibit Hall. We're sorry we missed shots of several of our excellent vendors, but you'll find many others here. Thanks to Chuck Behrman for taking these for us.
FileMaker Inc.
Hand-selected developers show how FileMaker Pro can help you with your business, organization, or personal life.
The Guitar Center
Music and Mac — what better combo can you imagine? The guys were also ready to help Windows folks too, of course.
iKlear
Keeping our screens and plastic cases clear for years.
Corel
gave attendees the chance to learn Painter from a professional artist, Wes Pack, who knows it inside out. (We also offered a day-long Painter seminar.)
Intuit's QuickBooks team loaned us a team-member as well as an excellent local consultant so you were sure to get your business bookkeeping questions answered.
RadTech brought us their selection of dare we say, really rad tools to maintain your hardware.
DriveSavers
are
the
data recovery people and we had the expert himself, John Christopher.
Fixamac's
John Goodchild, programmer of Printer Setup Repair (and more).
Software Cinema
brought you their full complement of software training for digital imaging.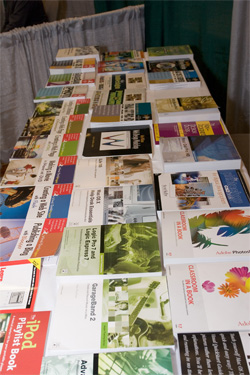 PeachPit Books
Many a topic, many a style — so you can find the right book for yourself.
macally
— has a wide variety of Mac peripherals through retailers. They brought us some great clearance deals.
We missed getting a good photo of the folks at Prosoft. You can catch a glimpse in this shot.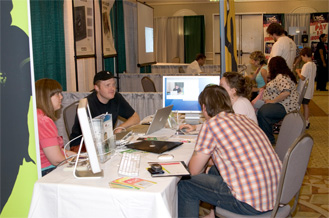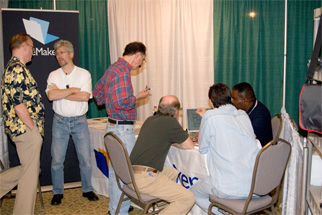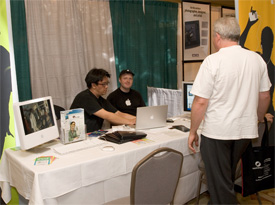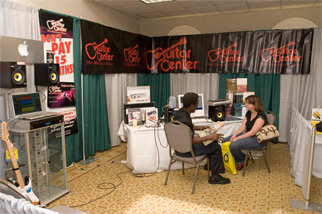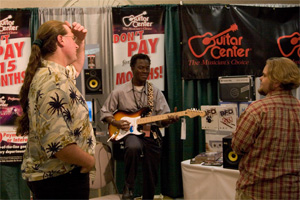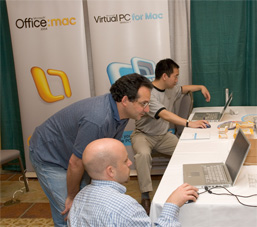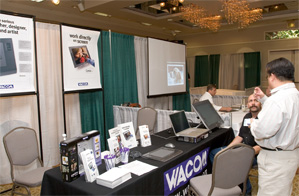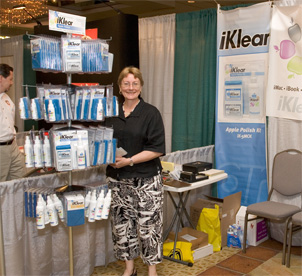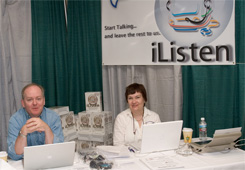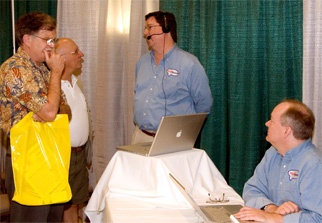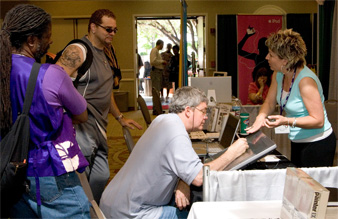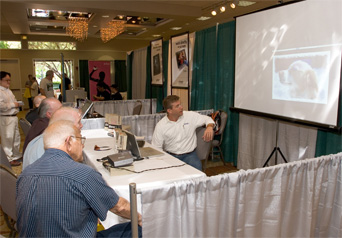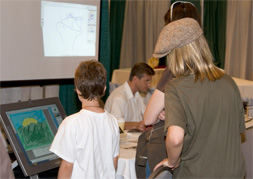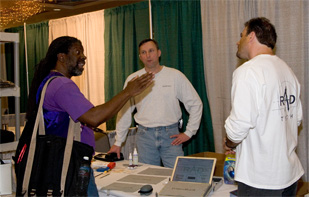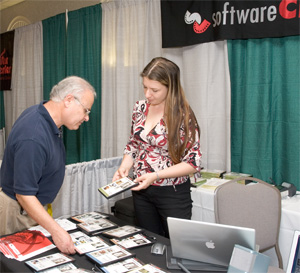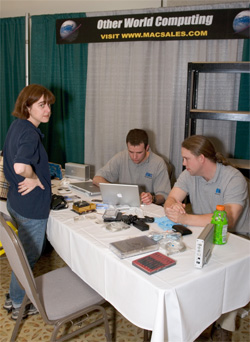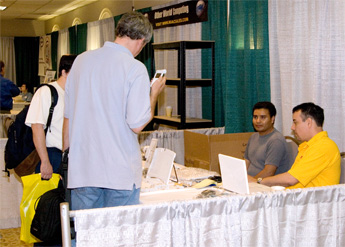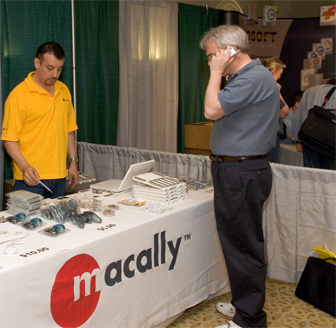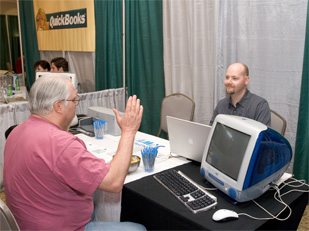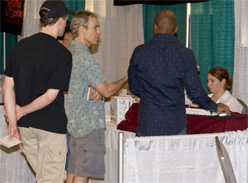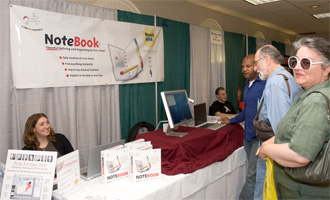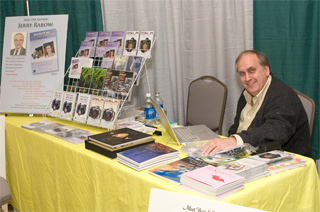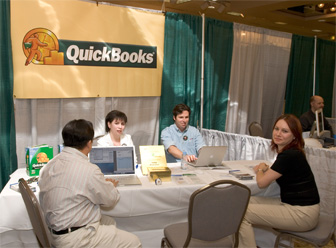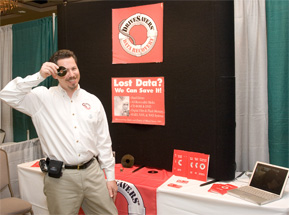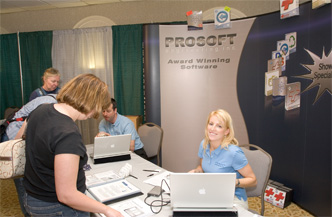 Prosoft
was there, showing us their Data-saving software.